Alex And Andy has been featured on many media and news outlets! To watch or read the stories and articles, click on each logo. 
Quotes From Television Stars!
"Keep up the amazing work! I love your logo and your purpose."
"It's really a cause near and dear to my heart as well. On behalf of WRTV, we would like to award you with the distinguished Jefferson Award for Multiplying Good in the community. You have had a ripple effect for everyone here. Thank you so much for all that you are doing. Incredible work."
"What a great story of friendship and a bond that grew even stronger throughout a lot of turmoil. A unique connection that's helping thousands."
"A stroke survivor and his niece are paying it forward by making pet bandanas. They're working to raise money but it also gives him a chance to practice motor skills."
"Andy suffered a severe stroke that left him unable to speak and it paralyzed his right side. Now he's relearning how to do things with his left side. You can buy a bandana or donate to their nonprofit!"
Read Why People Love Alex And Andy!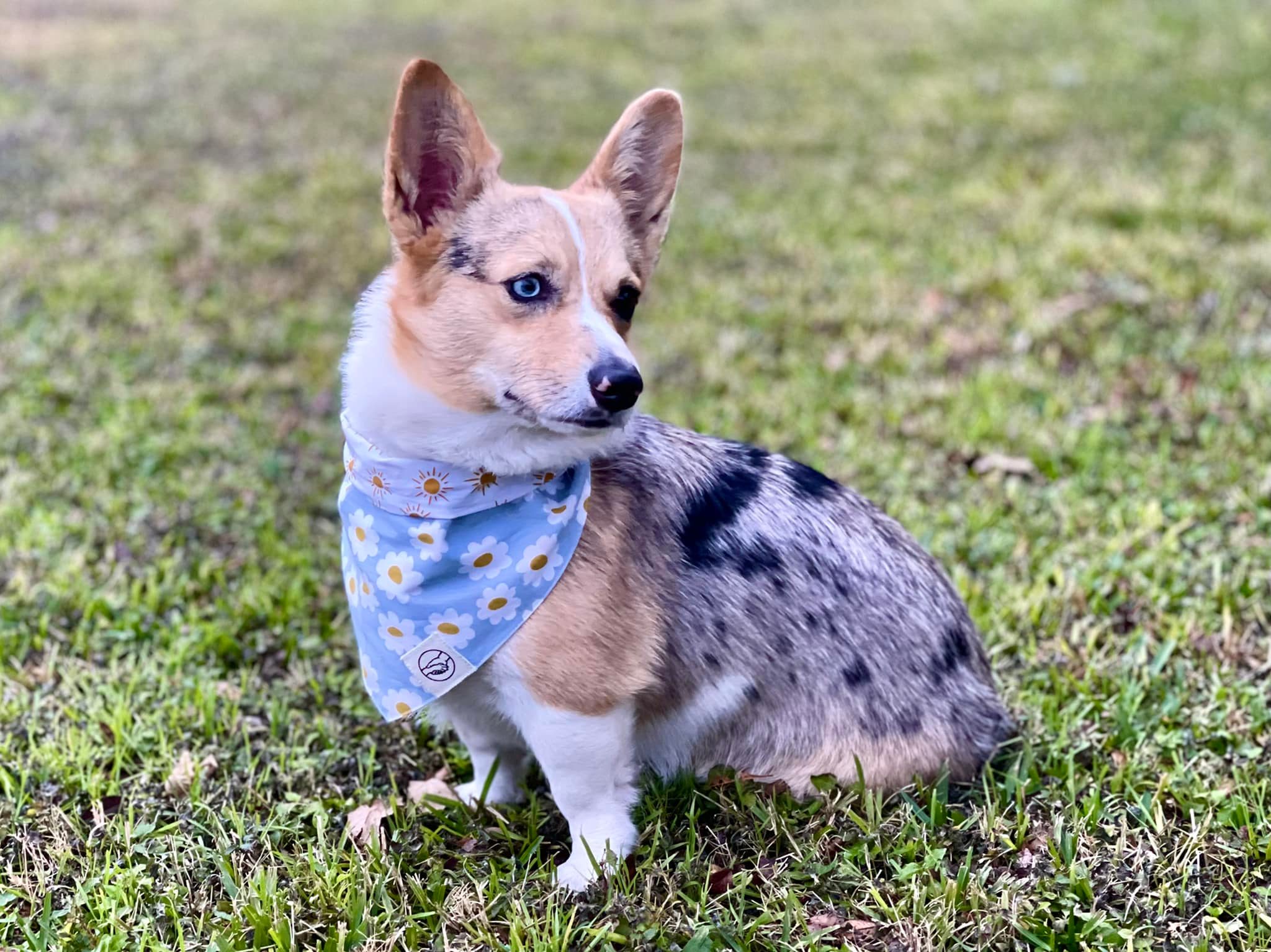 Tonia L.
New Customer
"We absolutely love the products in your shop! The design and quality are exceptional. The logo tag is perfect. It's an honor to support your business and Uncle Andy!"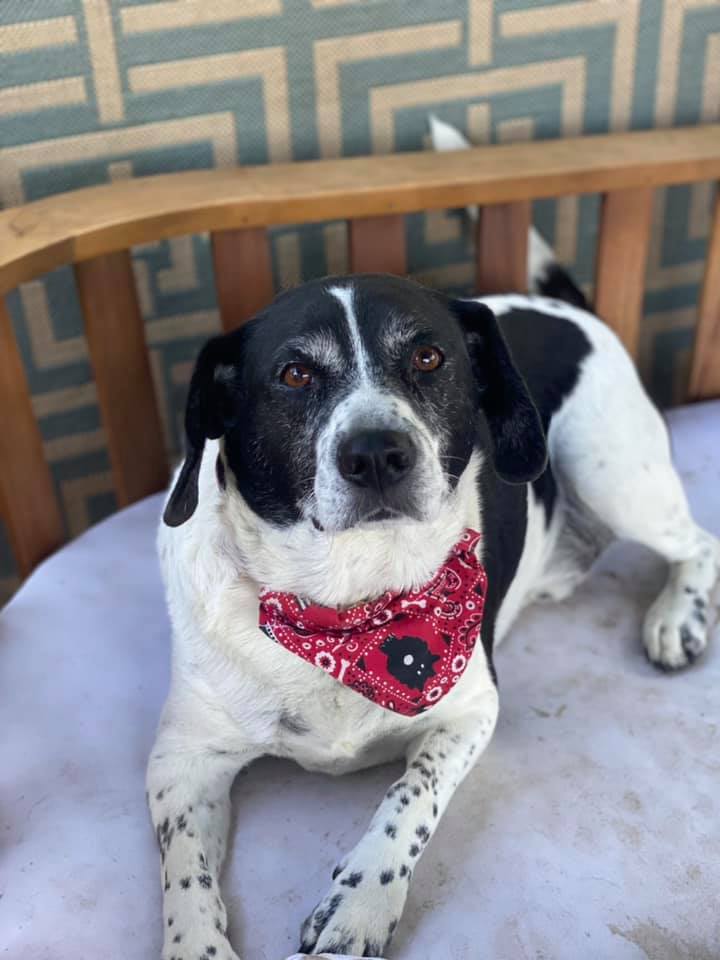 Emily M.
Returning Customer
"Everything is wonderful quality and beautifully designed! The shirts are so soft and comfy! We look forward to all of Andy's notes! We love you Andy and Sophia!"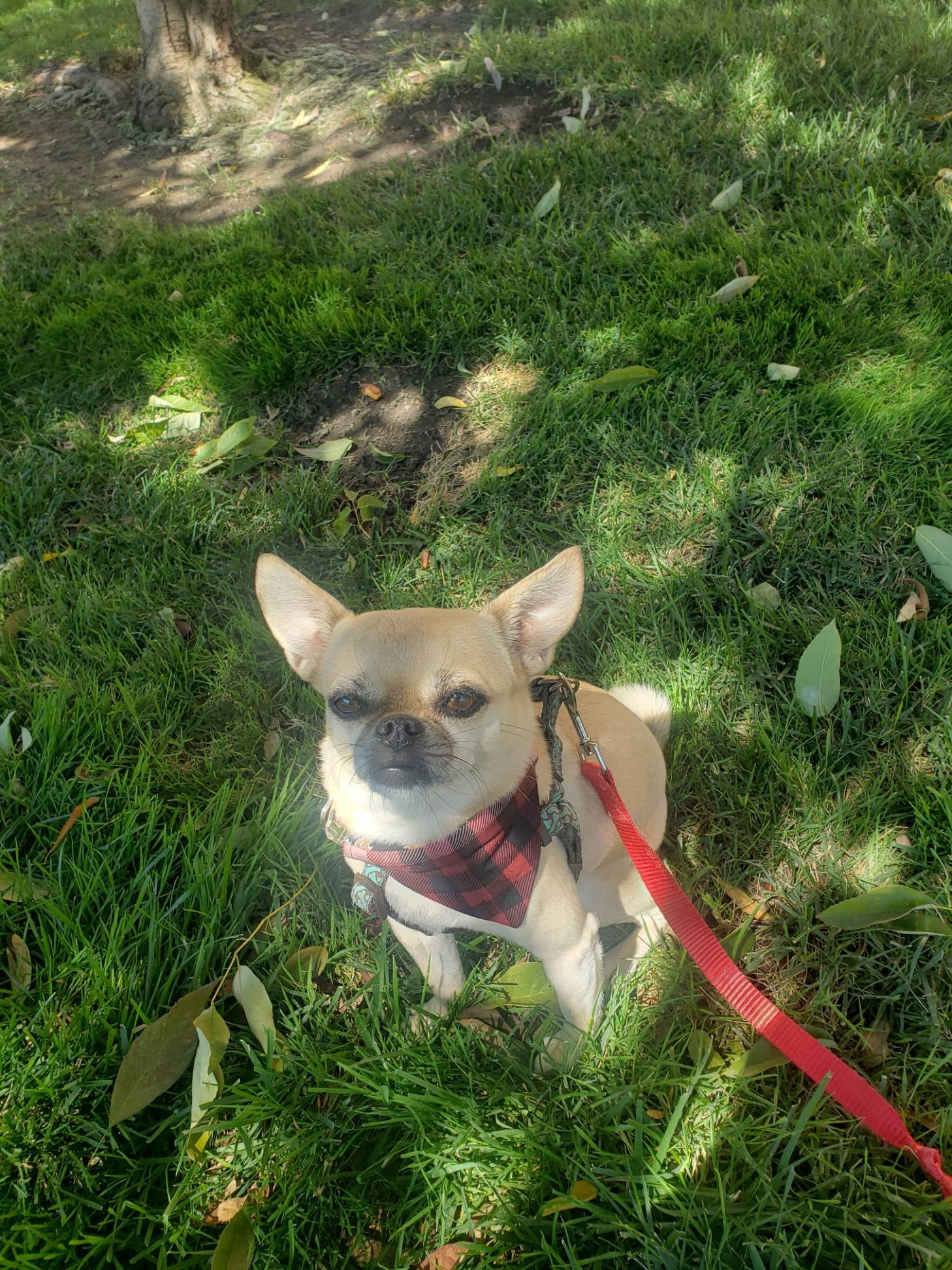 Christine H.
Happy Supporter
"I discovered Alex and Andy's adorable pet bandana's via TikTok and I am SO happy that I finally ordered some for the pets in my life. The pet bandanas arrived quickly and were all so adorable! I really appreciate how they go onto the pet's collar, versus tying around the neck and was a big reason why I bought them (other than supporting such a wonderful small business!). The quality of the bandanas is great and I loved the seasonal pattern. Thank you Alex and Andy for keeping the pets in my life so stylish!"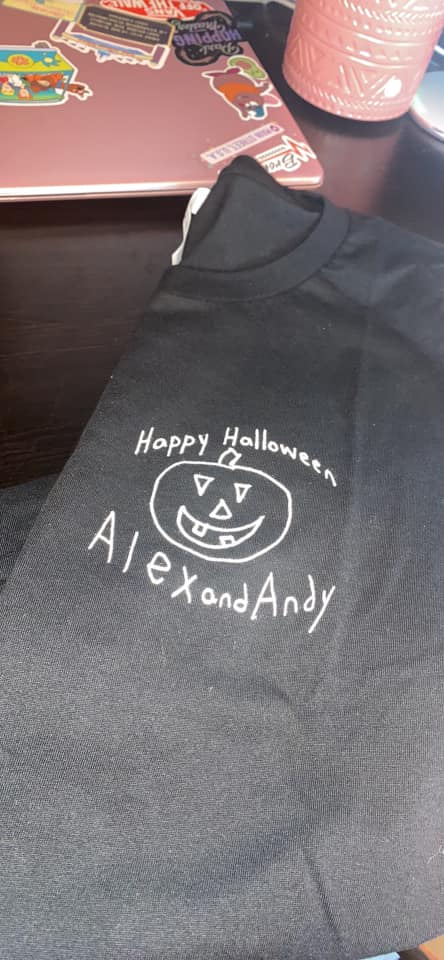 Kimberly S.
Stroke Awareness Supporter
"I absolutely love the shirt I got!! Such a great cause and one that relates to me on a personal level with my dad who also survived a stroke! I can't say enough good things about Alex and Andy!"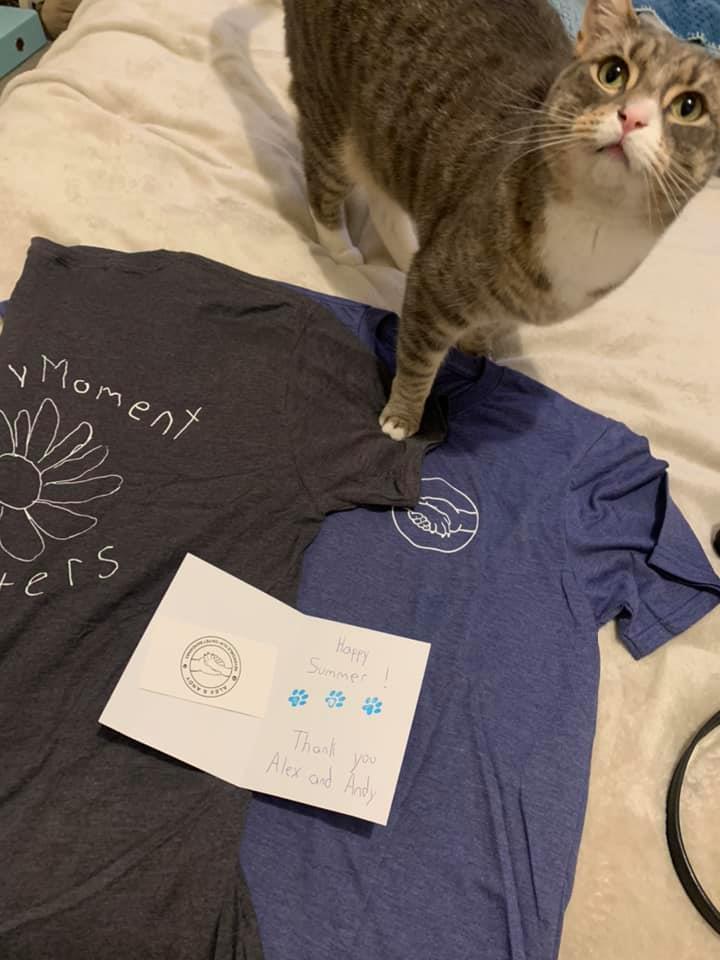 Kayla Z.
Australia Supporter
"Awesome experience with the lovely people. The clothes got to Australia so quick and they're so soft and comfortable! Will be wearing all day, everyday! Thank you so much for everything!!"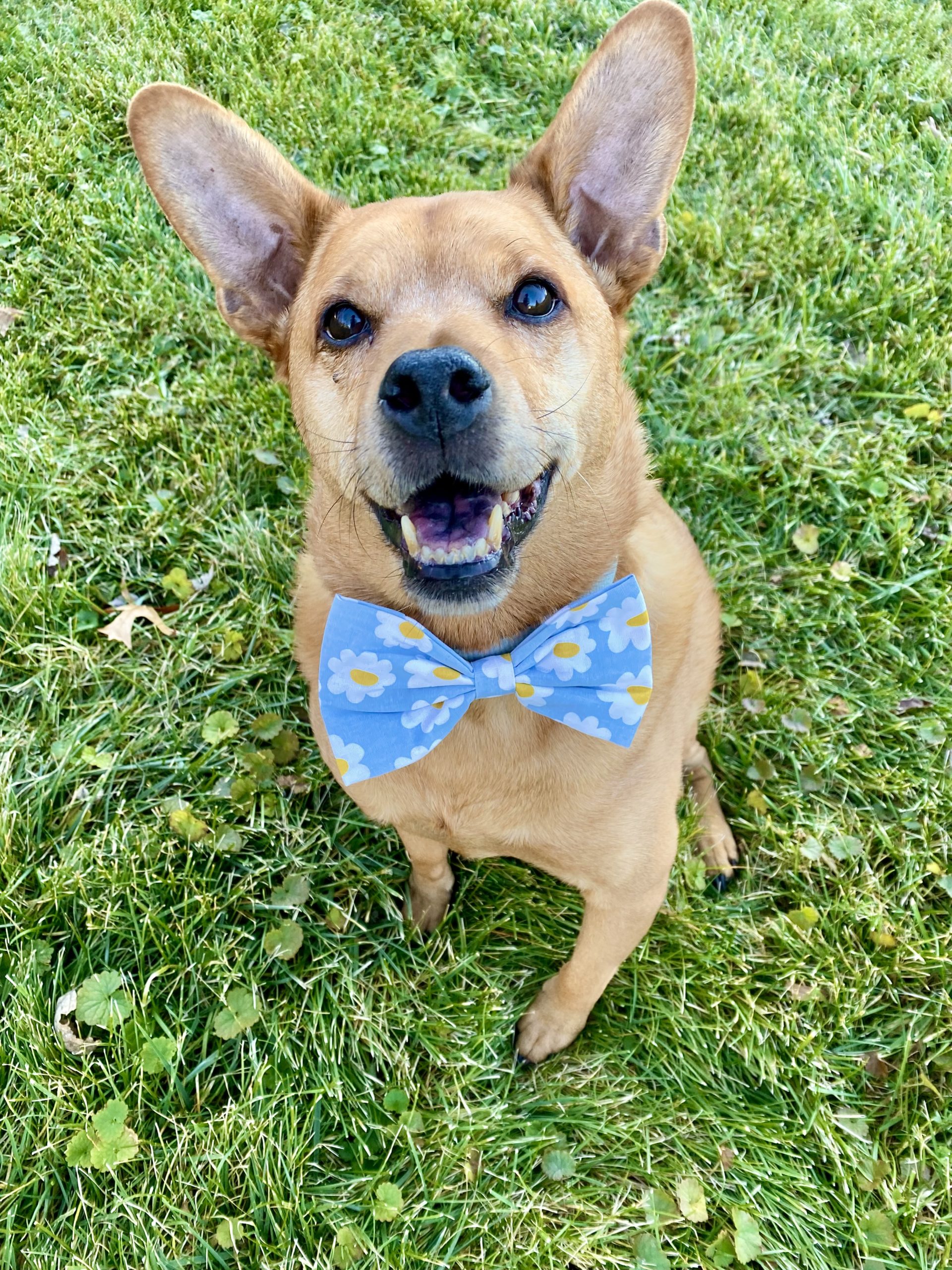 Susie T.
Satisfied Customer
"It's no mystery that April loves her new bandana! I saw this story on TikTok and wanted to support. The handwritten note was appreciated as well. Thank you so much!"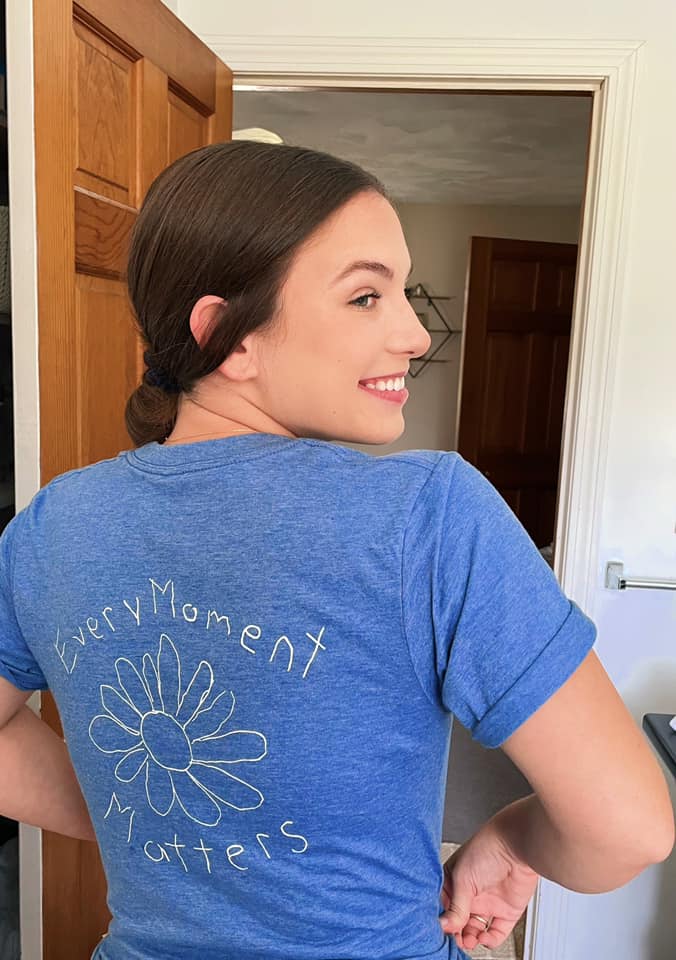 Joelle A.
Stroke Survivor
"As a fellow stroke survivor, I know how devastating and expensive it can be to deal with the repercussions of a stroke. I love that Sophie started this company to not only help Andy, but also others in his position. You're both amazing! I love my shirt, it's super soft and comfortable, will definitely be continuing to support! 🥰""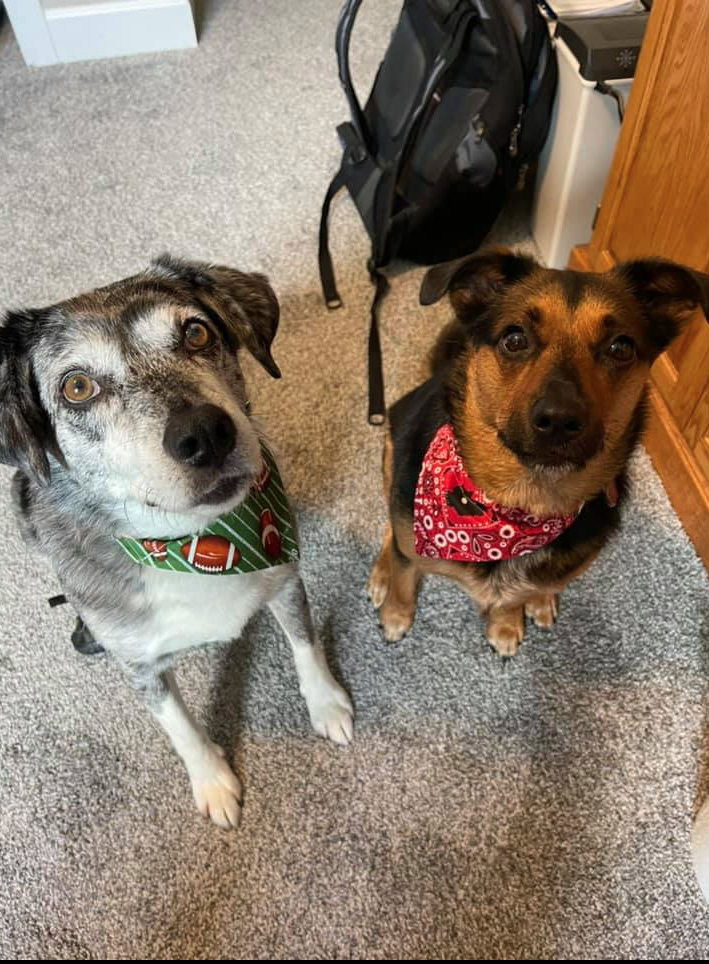 Tammy J.
Small Business Supporter
"Love these bandannas and the idea behind this business to help Andy! The bandannas are creative and convenient - love the way they just slip on my dog's collars. Easy peasy! (My doggos always scratch at the tie on ones.) They're reversible, so two in one - very clever. But most of all, I so very much love how this business has given Andy purpose and the ability to rehabilitate after his stroke. What an amazing idea! When I saw your story come up on my TikTok FYP, I knew I just had to order and support you. Keep up the outstanding work!❤️ "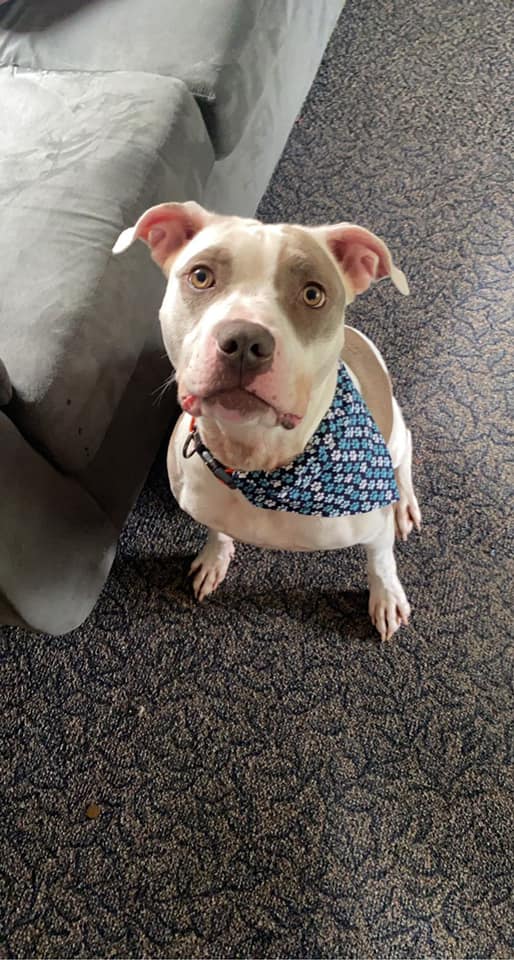 Jaidyn B.
Wonderful Customer
"Ours came very fast i believe it only took 3 days! My dog usually hate wear anything around his neck and tries to bite them off but he loves this one! Highly recommend supporting their small business!"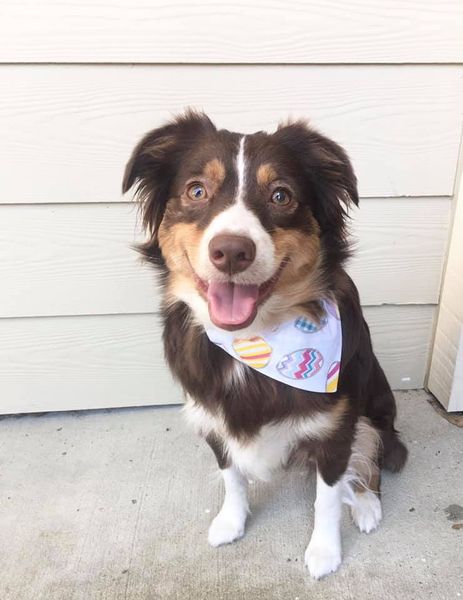 Ashley H.
Thrilled Customer & Small Business Supporter
"I purchased an Alex and Andy dog bandana because I loved their story and I love to support small businesses. Once I got the reverse bandana in and saw the quality I WILL ALWAYS buy from here. Thank you so much Alex and Andy! My pup will now be in style."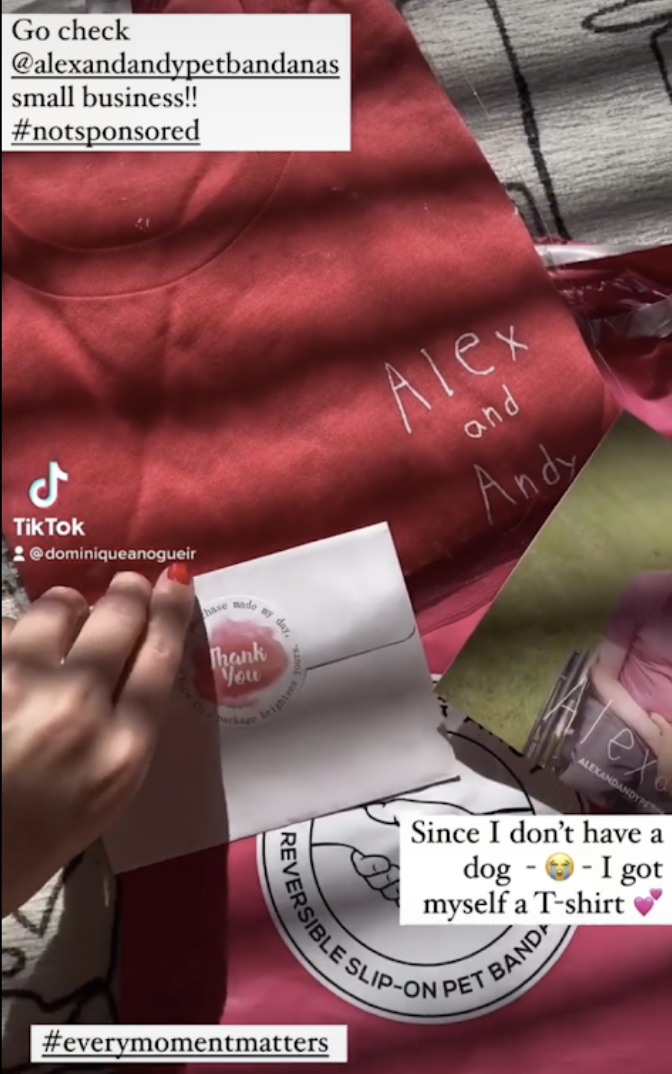 Dominiquea Nogueira Domi
Alex And Andy Supporter
"A few months ago I bought the Every Moment Matters T-shirt and love it! The material is amazing, breathable and comfortable and I'm obsessed with the color. Unfortunately I don't have a dog to spoil with the fashionable bandanas. Love what Andy and Alex are doing <3."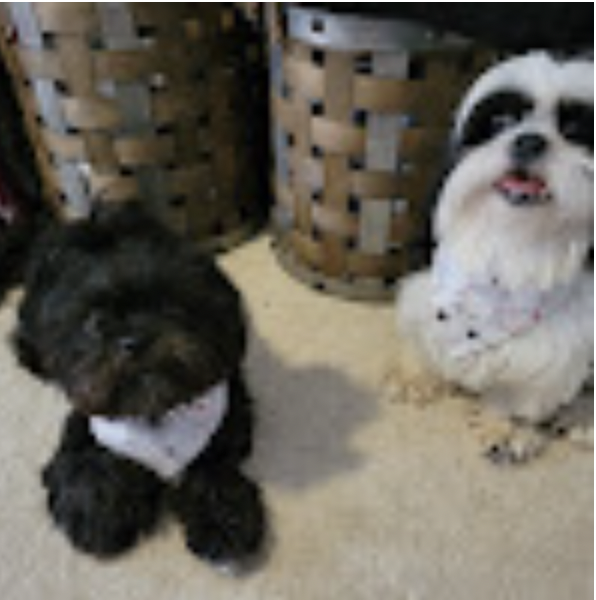 Haley Sprout
Dog Lover
"These bandannas are amazing! They look great, are reversible, and go towards a great cause! They are also very well made!"